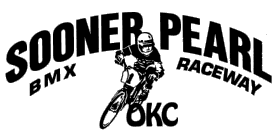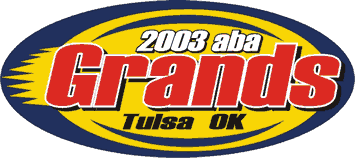 2003 Race of Champions

November 29, 2003
Race of Champions
The R.O.C. will be a triple district points event.
The top 10 riders in each classification and skill level from each state / provincial championship series points will be eligible to race the Race of Champions. This means the top 10 novices, intermediates, experts, girls, and cruisers of each age class.
Any rider having met the full State / Provincial Championship eligibility requirements will become qualified to participate at the R.O.C. regardless of their overall state points ranking.
Race Results listed below
Local District rider results only.
Congratulations to our riders who made it to the mains and won an award for this race. This is one of the most competitive races each year. There many riders from all over the US and Canada trying to get one of the few R.O.C. awards.
For complete results visit

ABABMX.com

web site for more information.


6 & UNDER MIXED OPEN Total Riders = 41
1 TYLER KRENEK, CO-CRUPI, YUKON, OK

11-12 MIXED OPEN Total Riders = 44
7 TANNER (SMILEY) FRADY, SUBCULTURE/FRADY ENTER, YUKON, OK

13-14 MIXED OPEN Total Riders = 33
1 CODY (THE COBRA) FREELS, SUBCULTURE RACING, YUKON, OK
2 ETHAN"THE ELIMINATOR"EDWARDS, SUB CULTURE, YUKON, OK

17 & OVER MIXED OPEN Total Riders = 33
8 SCOTT CHARLTON, D & K BIKES, MOORE, OK


CLASS


6 INTER Total Riders = 31
2 TYLER KRENEK, CO-CRUPI, YUKON, OK

8 NOVICE Total Riders = 8
1 LEVI (FLASH) RICKETTS, FRONTIER WELL SERVICE, YUKON, OK

9 INTER Total Riders = 37
4 BRANDON NOWELL, TNK/HURRICANE, ARDMORE, OK
6 BRETT "THE WILD CHILD" KISER, D & K /DIRT SLINGERS, CRESCENT, OK

10 NOVICE Total Riders = 9
8 TRENTON PRATT, PRO LUBE CENTER,INC, MUSTANG, OK

11 NOVICE Total Riders = 8
5 JOSHUA OLSON, BMX FOR CHRIST.COM, YUKON, OK
7 JIMMY (SLIM JIM) BRAINE, XCLUSIVE TOWING & RECOVE, YUKON, OK

12 NOVICE Total Riders = 6
1 TYLER (WILD CHILD) PRATT, PRO LUBE CENTER,INC, MUSTANG, OK

13 INTER Total Riders = 27
3 ETHAN"THE ELIMINATOR"EDWARDS, SUB CULTURE, YUKON, OK

14 INTER Total Riders = 32
3 CODY (THE COBRA) FREELS, SUBCULTURE RACING, YUKON, OK

15 NOVICE Total Riders = 5
1 BRETT HENSEN, , LAWTON, OK

19-27 NOVICE Total Riders = 7
4 JASEN KRENEK, SUB CULTURE, YUKON, OK

28 & OVER INTER Total Riders = 37
3 SCOTT CHARLTON, D & K BIKES, MOORE, OK

TOP OF PAGE

© 2001,2002,2003 Red Oak Resources, All Rights Reserved.
Last updated November 29, 2003 4:00am
Trademarks and registered trademarks are property of their registered owners.
E-mail about this site: webmaster