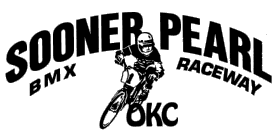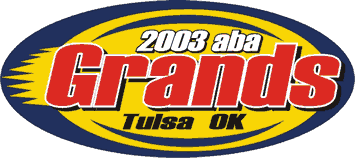 2003 GRAND National

November 30, 2003
GRAND National
The GRANDS are over for another year.
District OK01 had several riders who came home with a Trophy from Tulsa. Everyone needs to give each of these and the riders who didn't make the Mains a BIG pat on the back for giving their all to compete in the Biggest BMX race on Earth. Not every riders gets to Tulsa for these races and the riders who do deserve a BIG hand!
WIth 560 motos this was the biggest race yet and next year will have to be a race we all attend!
Race Results listed below
Local District rider results only.
Congratulations to our riders who made it to the mains and won an award for this race. This is the most competitive race each year. There many riders from all over the US and Canada trying to get one of the few awards that set these riders apart from all others.
For complete results visit

ABABMX.com

web site for more information.


6&UNDER MIXED OPEN Total Riders = 43
3 TYLER KRENEK, CO-CRUPI, YUKON, OK

17-24 MIXED OPEN Total Riders = 22
5 CLINT (THE TERMINATOR) PIKE, NO FEAR, WARR ACRES, OK

11 GIRLS Total Riders = 24
6 JULIA "FLY GIRL" BUCK, RACEGIRL/ANSWER, EDMOND, OK

5 & UNDER NOVICE Total Riders = 19
4 RILEY WALLACE, MOM & DAD, CRESCENT, OK

5 & UNDER NOVICE Total Riders = 19
7 BRET CRAWFORD, R&B CYCLES/WADDWEAR, NORMAN, OK

6 INTER Total Riders = 41
2 TYLER KRENEK, CO-CRUPI, YUKON, OK

9 INTER Total Riders = 39
2 BRANDON NOWELL, TNK/HURRICANE, ARDMORE, OK
7 BRETT "THE WILD CHILD" KISER, D & K /DIRT SLINGERS, CRESCENT, OK

10 NOVICE Total Riders = 9
2 TRENTON PRATT, PRO LUBE CENTER,INC, MUSTANG, OK
3 ZACHERY"ZACK ATTACK"TAYLOR, , YUKON, OK

11 NOVICE Total Riders = 7
3 JOSHUA OLSON, BMX FOR CHRIST.COM, YUKON, OK

13 NOVICE Total Riders = 13
2 KEITH MORRIS, , YUKON, OK

14 INTER Total Riders = 48
8 CHASE WARD, , TUTTLE, OK

15 NOVICE Total Riders = 5
2 BRETT HENSEN, , LAWTON, OK

15 INTER Total Riders = 35
7 MATT FINCH, , MIDWEST CITY, OK

19-27 NOVICE Total Riders = 9
3 JASEN KRENEK, SUB CULTURE, YUKON, OK

19-27 INTER Total Riders = 25
7 CLINT (THE TERMINATOR) PIKE, NO FEAR, WARR ACRES, OK

28-35 INTER Total Riders = 38
1 SCOTT CHARLTON, D & K BIKES, MOORE, OK


TOP OF PAGE

© 2001,2002,2003 Red Oak Resources, All Rights Reserved.
Last updated November 30, 2003 11:30pm
Trademarks and registered trademarks are property of their registered owners.
E-mail about this site: webmaster